.

AGRO ZS MORAVA
limited liability company
---

---
PROFILE - vision
---
Activities of our company are focused exclusively on arranging on-time and quality deliveries of engineering products for our foreign business partners based on assignments defined by the client.
The mission of our company is to find the harmony between the demands of our customers and possibilities of our suppliers and the technical-trading realization of the production itself.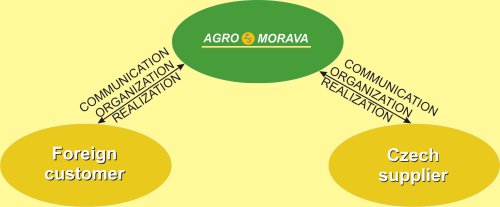 Following important benefits comes out from above stated system:
Benefits for foreign customers:
Benefits for subcontractor:

time saving effect – only one general supplier
groovy system, communication and trouble shooting way
does not have to know perfectly the market of subcontractors
long-term relationship = confidence

we arrange production for prestigious foreign customers
confidence of long-term co-operation
communication in Czech language
realization for Czech company
---